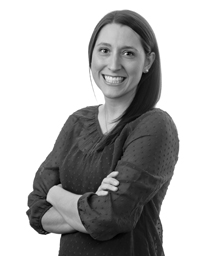 CLEVELAND, OH — June 18, 2012 — North Coast Media, LLC (NCM) names Marisa Palmieri editor of Landscape Management (LM). She returns to the landscape and lawn care market after serving two years as editor of Paperboard Packaging and managing editor of  Official Board Markets, which, like LM, were formerly Questex Media brands.Palmieri is an experienced Green Industry editor, having served for four years on GIE Media's Lawn & Landscape and Golf Course Industry. Palmieri has won numerous awards for her coverage of the landscape and golf course markets from the Turf & Ornamental Communicators Association (TOCA), the Press Club of Cleveland and the American Society of Business Publication Editors (ASBPE). In 2007, ASBPE named Palmieri a Young Leader.
Palmieri graduated with a Bachelor of Science in Journalism, cum laude, from Ohio University's Scripps School of Journalism. You can reach her at mpalmieri@northcoastmedia.net or 216-706-3764.
"I'm excited to be back in the landscape market," Palmieri says. "I know contractors are most interested in news and information that will help them boost sales, increase efficiency and improve profitability. I look forward to delivering related content in print, on our website and through digital and social media."
"The hiring of Marisa is North Coast Media's second significant investment in Landscape Management in the past two months," DeSarle says. "LM also recently increased print circulation 19 percent — with gains in every 'service performed' and 'products purchased' category."
LM's editorial team, now lead by Palmieri, also includes Publisher Jason DeSarle, Editorial Director Marty Whitford, Graphic Design VP Pete Seltzer, Art Director Carrie Parkhill and Senior Editor Beth Geraci.
Please follow and connect with us: