By Hannah Gooch 
The IMG Building sits on East Ninth Street, one of the busiest streets in Cleveland, Ohio. Through spinning doors and a short elevator ride to the tenth floor, you'll find yourself at North Coast Media (NCM) headquarters, a seven-year-old business-to-business publishing company
Just a few days into my summer internship at NCM, I have come to realize that Cleveland offers a lot more than just office space. It is a growing city with food, sports, music and history.
To celebrate my first day, my team treated me to lunch at a chic restaurant called Sausalito. I had the chance to get to know my coworkers — and we didn't even have to leave the IMG Building and venture out into the rain. The menu includes a variety of salads, sandwiches and grilled meats. In addition, vegan and gluten-free options are available for both lunch and dinner. The atmosphere is open and encourages professional conversation.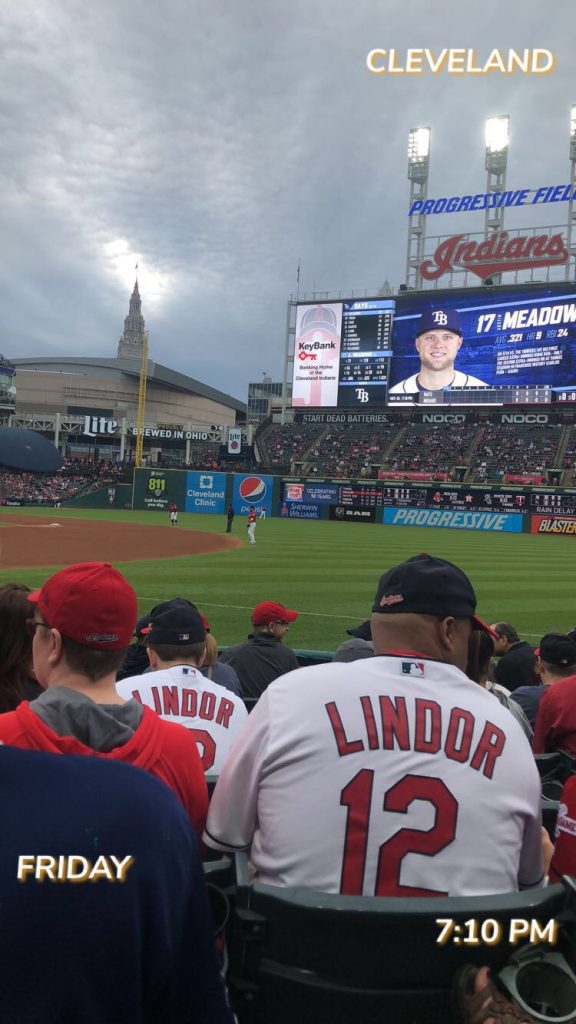 The Indians have long been a staple of Cleveland and favorite of North Coast Media employees. When there is a home game, the streets are overrun by red and navy jerseys flooding into Progressive Field. I had the chance to go to a game after work with my family. NCM offers employees premium tickets each season to take their family and friends. The company also organizes a group outing each season in which the entire office shuts down and the staff enjoys a game together.
One day after work, I wound up at the Cleveland Public Library. The library is a beautiful building with much more than the average book collection. Climb a few marble staircases and you'll discover the Special Collections room tucked at the end of a quiet hallway. The hallway itself features an exhibit of chess collections, including a short bio on famed chess player Bobby Fischer. Miniature books, including the smallest in the world, World War II-era census books and a piece of the Great Wall of China, are just a few oddities to be explored in the Special Collections room.
The rest of the library displays focus on the history of the Cleveland Public Library itself. For a limited time, the library was offering a small exhibit on puppetry. From a floor-to-ceiling Barrack Obama puppet to an Oscar the Grouch animatronic, the exhibit was definitely entertaining.
Cleveland Public Library Puppetry Exhibit, Video by Hannah Gooch
I'm excited to continue exploring the city this summer. I plan to visit the Rock Hall and West Side Market before the summer is up. With so many great restaurants, activities and resources, it is no wonder people love to live and work in Cleveland.
---
Hannah Gooch is pursuing a degree in public relations from Kent State University.
Feature photo of Cleveland Public Library ceiling by Hannah Gooch
Please follow and connect with us: