CLEVELAND, Ohio — March 2, 2017 — North Coast Media (NCM) is pleased to announce the promotion of Bethany Chambers to Director of Audience Engagement and Joelle Harms to Digital Media Manager. NCM's record digital media growth (revenue and portfolio), and emerging opportunities in content marketing and data/development, prompted the new staff structure and promotions.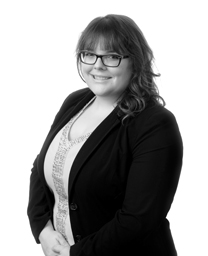 Since joining NCM in 2012, Bethany has championed new product development and content strategy. Under her direction as Digital Media Manager, NCM and its brands have seen website page views and digital revenue more than double. In 2016, Bethany was honored by Folio magazine with its Top Women in Media Award.
In her newly created role, Bethany will oversee four NCM departments:
Content Marketing — Launched in 2016, this department delivers custom print and digital content campaigns for NCM's growing family of marketing partners.
Data/Development — This department couples the strength of NCM's award-winning website design-and-development team with the company's robust database, to bring custom projects and exclusive insights to market researchers and advertisers.
Audience Development — A cornerstone of NCM since its inception five years ago, this department builds and connects NCM's communities of buyers and sellers, and handles subscription fulfillment, list rental, and controlled circulation audits.
Digital Media — This NCM department manages 23 websites, 45 e-newsletters, dozens of social media accounts and myriad multimedia projects.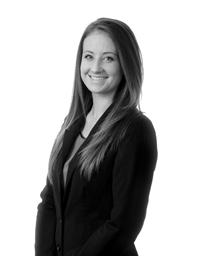 As NCM'S new Digital Media Manager, Joelle will report directly to Bethany. Joelle joined NCM in 2013, and has excelled in developing an editorial voice and producing engaging content for NCM's online properties. Since advancing to senior digital media content producer last year, Joelle has mentored her NCM colleagues to several industry awards. In 2016, the American Society of Business Publication Editors (ASBPE) honored Joelle with its Young Leaders Scholarship, awarded annually to five of the country's top business editors. In addition to overseeing NCM's Digital Media Group, Joelle will continue to serve as digital editor for the company's Pest Management Professional (PMP) group.
Please join us in congratulating Bethany and Joelle on their well-deserved promotions. Their business- and team-building skills, and their unwavering commitment to NCM and its customers, propel each of our B2B media brands daily.
---
About North Coast Media
North Coast Media, LLC. employs over 50 professionals who collectively possess hundreds of years of experience creating and delivering unparalleled media — from industry-leading print magazines, to websites and email newsletters, to social media and mobile solutions, to exclusive industry research, custom products and one-on-one buyer-seller networking events. NCM flagship brands include Golfdom, Landscape Management, Pest Management Professional, LP Gas, Pit & Quarry and GPS World. Ancillary brands include Portable Plants & Equipment, Geospatial Solutions, Athletic Turf News and Truman's Scientific Guide to Pest Management Operations.