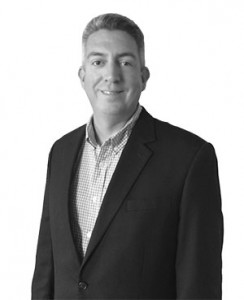 While it may take a few dozen professional athletes to win a baseball game, it takes the hard work of close to a hundred unseen turf specialists to keep a field in playing condition. Seth Jones, editor-in-chief of Athletic Turf and Golfdom, knows all about these groundskeepers and the maintenance required of them.
Chicago Tribune shared Jones' expertise in an article about Wrigley Field's groundskeepers published on Oct. 4, 2016. The Chicago area newspaper is published by tronc Inc. and has about 455,000 subscribers to its weekday paper.
Jones, who was voted best columnist of 2014 by the Turf & Ornamental Communicators Association, has 15 years of experience in the golf and turf industries.
"The guys want to be behind the scenes," said [Jones of groundskeepers]. "Very rarely do people celebrate these guys, even though they appreciate their handiwork every time they go into the ballpark."
The article, which noted that Athletic Turf delivers sports turf news to a mailing list of 15,000, also featured the work of Justin Spillman, head groundskeeper at Wrigley Field. Spillman has 20 years of groundskeeping experience in minor and major league ballparks.
"People get so jealous," Jones said. "He's a minor celebrity in the baseball field himself because he's been all over the place."
Jones gained insights from Spillman about maintaining Wrigley Field grounds after concerts in an Athletic Turf interview published May 20, 2016.